Theme: Wanderlust
Closed on : 31st of October, 2015
Competition Closed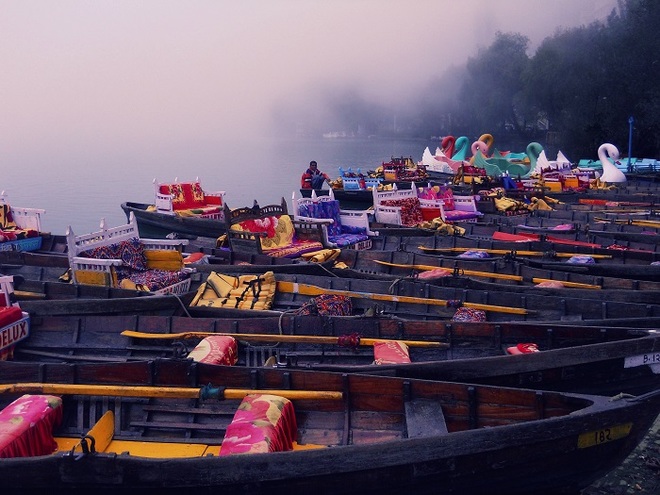 'Restless Boats' by Shishir Kumar Singh
Wanderlust : a strong desire for or impulse to wander or travel and explore the world.
Since the time of our earliest ancestors, man has displayed an irrepressible impulse to move, to explore new territories and to discover new environments. Our unquenchable thirst for adventure has allowed us to populate the planet and our willingness to travel has helped us to broaden our horizons and enrich our outlooks.
As modes of transportation have become more efficient and more affordable, our collective curiosity has led to an overwhelming desire to push the boundaries of our explorations, visiting increasingly far flung and exotic places.
The concept of wanderlust reflects modern man's desire to better ourselves by experiencing unknown lands, cultures, behaviours and ways of life. And photography allows us to record and capture these experiences so that we may recount the stories of our travels to those around us.
"Traveling: it leaves you speechless, then turns you into a storyteller."
-Ibn Battuta, a Moroccan explorer of Berber descent, who is widely recognised as one of the greatest travellers of all time.
With this theme we are asking you to tell the story of your travel adventures through the medium of photography. Show us your most inspirational images that will leave us longing to set sail for distant shores.
---
THE PRIZE
The very best photographic books whisk us away from familiar surroundings in search of far-flung places-and none more so than this impressive volume, a retrospective of photographer Thomas Hoepker's wide-ranging work. Spanning sixty years, Wanderlust is a spectacular showcase for this photojournalist and former president of Magnum Photos. Hoepker's remarkable success as a global historian has created an unparalleled visual archive, and he chronicles both the planet's momentous occurrences and the striking realities of everyday life with equal aplomb. This landmark book allows readers to bear witness to such world-defining events as the Cold War, the fall of the Berlin Wall, and 9/11 in New York-all of which Hoepker's evocative images helped etch in our collective consciousness.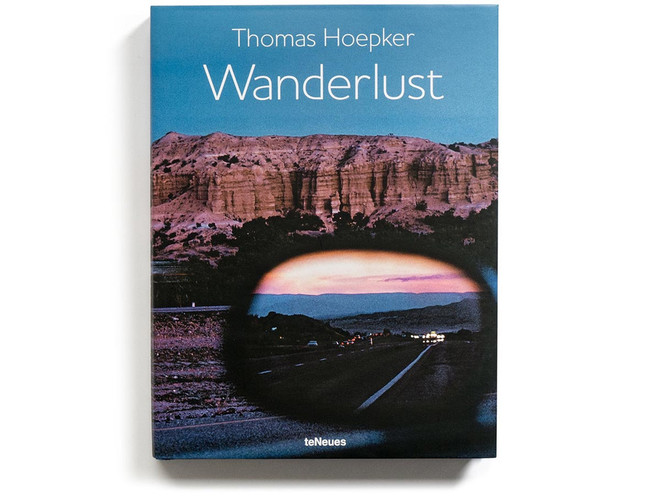 Some of our recent submissions...
---
The results of our previous competition 'As Time Goes By' are now live. To find out which images resonated most with our independent judge click
here
Enter My Photo
Click here to Enter
---
Competition Judge:
Paul Cabuts
Paul Cabuts is the director of the Institute of Photography at Falmouth University responsible for the performance and continued development of the Institute as a distinctive, sustainable and internationally recognised centre of excellence in photography.

He was previously employed as associate head of the School of Art & Design at the University of South Wales and was academic leader for Photography at the Newport School of Art, Media and Design.

He gained a BA (Hons) Documentary Photography at the University of Wales College Newport and a MA in Fine Art at the University of Wales Aberystwyth. He completed his PhD at the European Centre for Photographic Research where he examined the factors shaping the development of the photographic arts in Wales during the second-half of the twentieth century.

Paul is a photographic practitioner and researcher with works published and exhibited at venues in the UK and internationally including the Australian Centre for Photography, Germanyís Treffpunkt Stuttgart and Kaunas Photography Gallery, Lithuania.

Paulís passion for photography was ignited as a seven-year-old when he started taking and developing his own photographs. He went on to work as a part-time assistant for a professional photographer and his career later moved across into photography when he established a freelance practice specialising in industrial, advertising and social photography.
Competition Archive
The Photographic Angle (TPA) is a company limited by guarantee, registered with Companies House in London (number 07063537) and is a charity registered with the Charity Commission for England and Wales (number 1135750). TPA advances education for the public benefit, in particular in the art and science of photography and its theory and practice, partly by holding exhibitions of photography freely accessible to the public. .