Theme: The Journey
Closed on : 31st of August, 2013
Competition Closed
---
THE JOURNEY
Small journeys make up the very fabric of life.
As we pace through this journey we experience not only people and places but emotions and memories.
We asked you to capture a phase of your life journey that was important for you. The image should show why this stage in the journey was significant.
---
THE WINNING ENTRIES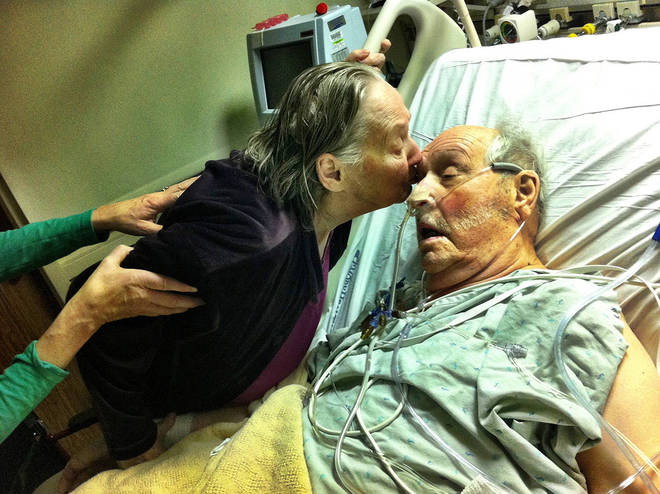 1st Place:
Knut Hybinette -
'The Last Kiss'


2nd:
Keith Page - 'Washed Up'

3rd:
Monika Banhegyi - 'Which Way To Go?'


HIGHLY COMMENDED



Anjan Kumar Kundu - Peaceful Co-existence
Jem Fade - If You Go Down To The Woods

Monika Wojtkowiak - Friendship

Jaydip Bhattacharya - Take Me

---
THE PRIZE

The selected winner was the lucky receiver of 1 year digital subscription to amateur photographer

Amateur Photographer is the world's oldest weekly photographic magazine, established in 1884. It is the respected authority for news and reviews, with detailed tests and investigations on the latest equipment. The weekly contents include interviews and columns from many of the world's leading photographers and practical techniques to inspire and enthuse the devoted readership, to whom taking photos is far more than just a hobby.
---
Enter My Photo
Click here to Enter
---
Competition Judge:
Mac Bouchere
Mac Bouchere F.R.P.S., originally from Jersey in the Channel Islands now lives in South Devon. He is a Fellow of the Royal Photographic Society, a Western Counties photo club Judge and Speaker and a photographer and photo tutor. He is an avid fan of photography as a means of producing visually stimulating images. They can be of any subject, using any technique, but must be able to cause the viewer to imagine what the photographer was trying to convey. He feels that it's better that an image causes a viewer to find their own message in it than none at all and very strongly that it should be the visual power of the image that stirs response, not the essay that is required to accompany it.

His personal photography is predominately of landscapes, using light to help direct the viewer to the key element/s of the image. A long time fan of the concept of "pre-visualising" the image, sometimes going back to a location many times to try to get the image he felt conveyed the right emotions for himself.
He confesses to being superficial and selfish in his own image making and is happy to concede that his photography is akin to Marmite – "you love it or you hate it".

However he enjoys seeing good images of any subject matter and has always felt that Camera Club competitions should be considered a wonderful opportunity to learn how to take better images. Mac finished by saying: "If the judge approaches their role well, then everybody in the room should learn something new during the meeting, including the judge".
Competition Archive
---
The Photographic Angle (TPA) is a company limited by guarantee, registered with Companies House in London (number 07063537) and is a charity registered with the Charity Commission for England and Wales (number 1135750). TPA advances education for the public benefit, in particular in the art and science of photography and its theory and practice, partly by holding exhibitions of photography freely accessible to the public. .
© 2009 - 2017 TPA All Rights Reserved - Links - T & C - Disclaimer - Webdesign by Refresh Creations Ltd
[Return to Page Top]