Theme: Paradise
Closed on : 29th of February, 2016
Competition Closed

Sandner Steven, Wanaka Picnic.
---
PARADISE
In the UK, January and February are traditionally months that are depressingly dull, grey, cold, wet and miserable. This may have influenced our decision to make the first competition theme of the year, something that visually implies the complete opposite: Paradise!
As with all emotive subjects, Paradise will be interpreted in as many different ways, as you find people to give an explanation of their own understanding - in other words, there is no wrong answer to the question, 'What or where is Paradise?'
One online dictionary explanation says that Paradise is 'the term for a place of timeless harmony'. In Paradise there is only peace, prosperity, happiness and contentment and it is often described as a 'higher place', a land of plenty where the heroic and righteous dead spend eternity.
To bring the subject back down to earth, for this competition, we would like to see images that you have captured, which, for you, encapsulate the idea of Paradise. These may be images that conjure up feelings of bliss, of being in heaven, of a wonderland or your very own utopia. These feelings can be found in the simple, everyday occurrences such as walking barefoot on the beach, a hot cup of coffee by a log fire, time to sit and read a book, a quiet spot under a tree; or, the splendour of a breath-taking scene, surfing the barrel waves in Bali, witnessing a once-in-a-lifetime event or something else that has the power to take your breath away.
We invite you to enter your images of your interpretation of Paradise into our competition, and we look forward to having our own breath taken away by them.
---
THE PRIZE
Lomography HP650 Diana+ APS Film Camera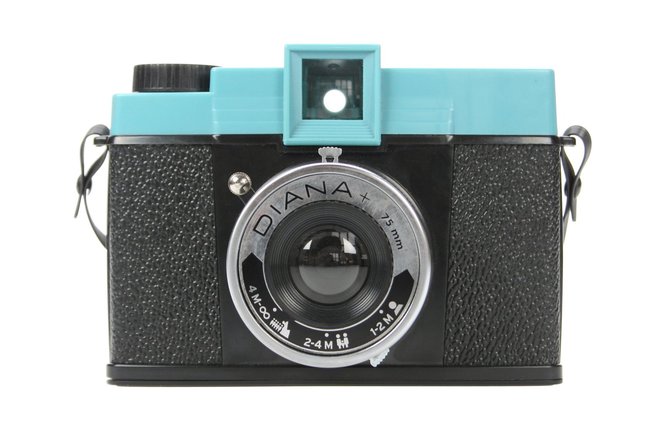 The Dreamy Diana Look: The Diana F+ lens creates dreamy, lo-fi photos on 120 film. You'll get soft-focused images with beautiful vignettes on the edges.
Choose from Two Shutter-Speeds: N for normal (daytime/flash) or B for long exposures (indoor/nighttime).
Two Image Sizes Available: 12 full-frame square shots (5.2 x 5.2cm) or 16 smaller square images - (4.2 x 4.2cm).
Easy Multiple Exposures: With its uncoupled advance and shutter, the Diana F+ allows you to shoot as many times as you want on the same frame.
Perfect Pinhole Function: Unscrew the lens and experiment with pinhole photos for a completely new shooting experience.
---
Some of our recent submissions...
---
The results of our previous competition 'Pick A Pattern' are now live. To find out which images resonated most with our independent judge click
here
.
Enter My Photo
Click here to Enter
---
Competition Judge:
Allen Hale ARPS
I have been interested in photography from the age of 11, I was given a Kodak Brownie 127 for passing my 11+ exams. I graduated onto an Ensign 120, this gave larger contact prints!
On going to college I graduated to various 35mm cameras, I studied Optometry and worked holidays at an opticians in Glasgow, they had a photographic department which enabled me to "play" with any camera in stock this whetted my appetite for photography.
I have been a keen member of camera clubs since the early 70's, both in Scotland and since the early 80's around the Cambridge area, I am currently a member of Cambridge Camera Club, I am currently running the New Members Group, we have almost 200 members in the club and the new members can find it quite daunting when first joining, our group number about 30 and we meet monthly to critique each other's work. Cambridge also enter Federation events and have represented the Federation at national print and PDI competitions and I am the coordinator of our club's entries
I have had my own darkroom doing both mono and colour, nowadays I am 100% digital and produce my own prints.
I have always used Canon cameras moving from film to digital about 10 years ago. I have recently moved to Olympus as the Canon system was getting too heavy to carry around, I am getting too old to lug heavy equipment up and down hills.
In the 90's I qualified as a judge for the Eastern Area Federation (EAF) initially as a "C" panel judge and later was promoted to the "B" panel, I finally gave up judging on the club circuit in 2013.
I obtained the Licentiate of The Royal Photographic Society in 2009 and achieved my Associateship in 2013. I am working on my panel for my Fellowship which I hope to apply for in the coming year.
My photographic interests are mainly landscape, nature and travel and I am keen to share my knowledge and enthusiasm for photography with others and joining your panel of judges will help me to achieve this.
Competition Archive
The Photographic Angle (TPA) is a company limited by guarantee, registered with Companies House in London (number 07063537) and is a charity registered with the Charity Commission for England and Wales (number 1135750). TPA advances education for the public benefit, in particular in the art and science of photography and its theory and practice, partly by holding exhibitions of photography freely accessible to the public. .