Theme: On the Edge
Closed on : 30th of April, 2014
Competition Closed
---
ON THE EDGE
At some point in our lives we are all faced with being on the edge, whether that be literally or metaphorically. For the dare devils among us, pursuing that adrenaline rush can often involve scaling great heights, balancing precariously on the edge of a deep precipice, or finding the courage to leap off the ledge. However, being on the edge can also be an emotional reaction. Sometimes life can throw a curve ball leading to feelings of anxiety, torment or despair. However you decided to interpret this theme, we're asked to receive the most creative and inspiring images that you had to offer.
---
WINNING ENTRIES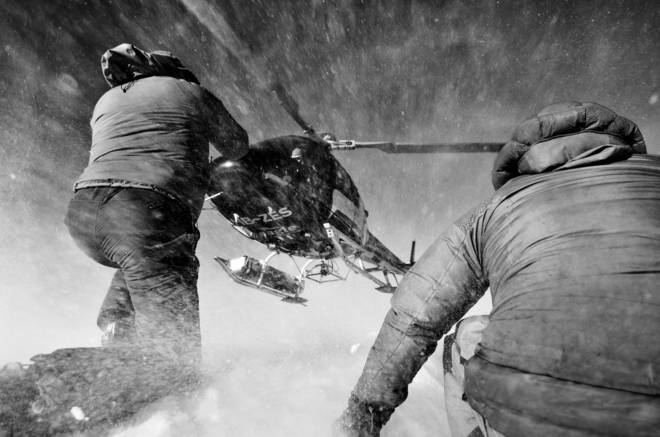 1st Place: Philip Field - 'A Guides Eye View'

2nd: Ian Cook - ' Life on the ledge '
3rd: Mahfuzul Hasan Bhuiyan - 'Jump On'

HIGHLY COMMENDED

Victor Hugo Casillas - "The Tunnel"
Shamim Shorif Susom - "Fly Without Wings"

Arta Gailuma - "On the Edge of the World"

Eric Pollock - "Half On, Half Off"
---
Some of our recent submissions...
---
Enter My Photo
Click here to Enter
---
Competition Judge:
David Osborn
I first picked up a camera more years ago than I care to remember to photograph aircraft on my regular 'spotting' days at Birmingham airport. To this day I still photograph aircraft but as a lifelong naturalist it wasn't too long before I turned my attentions to the wonderful array of wildlife subjects and the diversity and challenges of the natural world and wildlife photography.

Even though I have a great fondness for birds, I don't specialise within the genre of wildlife photography and tend to turn my hand to whatever's around at the time, this not only offers a greater variety of available subject matter but also leads to a greater degree of skills acquired to be able to photograph them and Birds, Mammals and a whole variety of macro subjects all now come within the scope of the lens.

After years in the aviation industry and as a serious amateur I'm now a professional wildlife photographer based in Norfolk, England and organise and lead regular photographic tours to the Falkland Islands and various North American destinations.

Please do check out my image galleries at www.davidosbornphotography.co.uk

I regularly act as selector for national and international photographic exhibitions and am a registered PAGB judge

I hold the distinctions of Fellow of the Royal Photographic Society (FRPS) and EFIAP & BPE5. And currently serve as the 'Chair'of the prestigious RPS Associateship & Fellowship distinctions panel and am also an ex-chair of the RPS Nature Group, the body responsible for producing and issuing the nature photographers code of practise.
Competition Archive
---
The Photographic Angle (TPA) is a company limited by guarantee, registered with Companies House in London (number 07063537) and is a charity registered with the Charity Commission for England and Wales (number 1135750). TPA advances education for the public benefit, in particular in the art and science of photography and its theory and practice, partly by holding exhibitions of photography freely accessible to the public. .
© 2009 - 2017 TPA All Rights Reserved - Links - T & C - Disclaimer - Webdesign by Refresh Creations Ltd
[Return to Page Top]