Theme: Not As it Seems
Closed on : 30th of April, 2013
Competition Closed
Competition now closed
Watch this space for the judge's selection of winning photographs.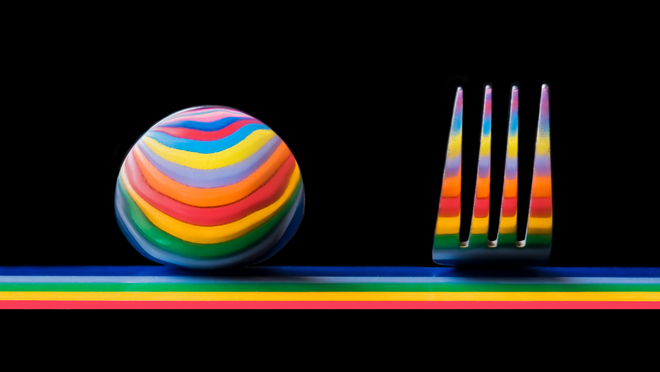 Spoon Fork Pencil by David Meredith
Topic: The camera can often fool the eye. What we see can often be an interpretation of what we believe.
We want you to create and amuse, to imitate and confuse.
The Prize: Panasonic Lumix Compact Digital Camera.


Wide picture snapping
The 28mm wide angle lens helps you cope with tight spaces and landscapes, so it's ideal for nights out or holidays.

With its fantastic filming function, 4x optical zoom and , panoramic setting and auto retouch, you can create perfect pictures in an instant!
To enter and read T&Cs:
click on the Enter My Photo link (above)
Please note: only images linked with the current theme will be shortlisted.
Some of our recent submissions...
Enter My Photo
Click here to Enter
---
Competition Judge:
Malin Sjoberg
Malin Sjoberg grew up in Stockholm, Sweden and holds a BA in International Relations (Boston University) and BFA in Photography (Art Institute of Boston). Her main interests range from vernacular photography to documentary photography and contemporary uses of historic processes otherwise known as antiquarian avant-garde.

Her mother always took many photographs of her growing up, putting together all beautiful photo-albums. Always intrigued how a photo of something can trigger all these other memories, absent from the image itself, she began to take pictures and made photo-albums herself. One of the earliest ones is filled with faded colour snapshots from Hong Kong, which she took while traveling around South-East Asia with her family at the age of ten.

Growing up in Stockholm, she never really considered being a photographer, and had not thought of it as a profession.

It was only in her late teens, when she saw a book of photographs by Walker Evans that Malin realized that photography could be something more than that previously seen. She remembers being stunned by the images' subtle, quiet, and penetrating reflections of everyday life in 1930's America; they resonated far deeper than anything previously seen in terms of photojournalism.

'In retrospect, this must have been when I fell in love with photography, because I ended up buying the book, which at that time was way outside my budget.'
Competition Archive
The Photographic Angle (TPA) is a company limited by guarantee, registered with Companies House in London (number 07063537) and is a charity registered with the Charity Commission for England and Wales (number 1135750). TPA advances education for the public benefit, in particular in the art and science of photography and its theory and practice, partly by holding exhibitions of photography freely accessible to the public. .