Theme: As Time Goes By
Closed on : 31st of August, 2015
Competition Closed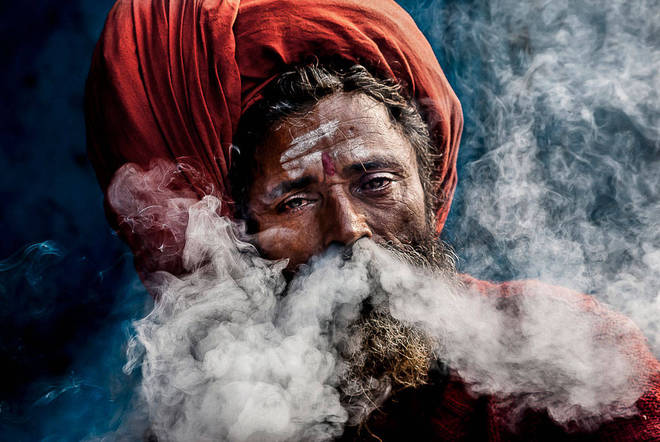 'Ecstasy' by Soumya Shankar Ghosal
Throughout time, man has employed many ways of documenting the passage of time and recording history so that future generations can understand what came before them and how we evolved to be the civilisation we are today. From spoken accounts, and cave paintings, to ancient manuscripts, our records of time past have allowed us to share valuable information with our descendants.
With the advent of photography we have acquired a new way to record our autobiographical memories allowing us to freeze and record events in time and to recall those moments over and over again.In recent years, the development of automatic cameras and smart phones has democratised photography allowing it to become an important way of capturing not only important historical events but every detail of our lives no matter how significant.Parents capture images of their growing offspring almost daily to document the aging process. Similarly, we like to take as many photographs as possible of our older family members before they are no longer with us and those memories become but a hazy recollection of a person who once meant so much to us.
The passing of time can be recorded by photography in many ways. A long exposure can be used to capture the effect of time on an image, whereas a short exposure is used to capture an instant of time. High Dynamic Time Range images can capture the passing of time by combining many photos taken over a long period of time, such as a day or even longer. Time lapse and stop motion photography allow us to capture a process that occurs over a period of time and then allows us to speed up that process.
The theme of this competition is very open and very broad. It has a lot of scope for creativity. We look forward to seeing your interpretation of 'As Time Goes By'.
---
THE PRIZE
A 12" x 8" Freestanding Acrylic Block with your winning photographic print seamlessly mounted to the back giving a striking modern alternative to the traditional desktop frame. The block will be laser cut and diamond polished to give you the very best optically clear block. The reverse of the block is finished with a black velvet covering and will be delivered in a presentation box.

Some of our recent submissions...
Enter My Photo
Click here to Enter
---
Competition Judge:
Susan Brown FRPS EFIAP (b)
Sue is a photographer with 35 years' experience. She has travelled from darkroom to digital (with difficulty) but is now at home with digital imaging. She is a Member of Arena, Landscapes Collective UK (LCUK), known as 'Luck', The Devon Guild of Craftsmen and Devon Group 'Artsix' – a multidisciplinary Group.

Sue sits on the panel assessments at the Royal Photographic Society and is a member of the RPS Distinctions Advisory Board.

She is married with a long-suffering husband and two grown up daughters.

Sue has exhibited widely both in galleries in the UK and FIAP exhibitions. Her work has been published in many magazines including the Sunday Times, Coast, and the RPS Journal. She had had six images in the Landscape Photographer of the Year Book and three of those images were at the National Theatre Exhibition. She is co-author of the book 'Coast' an Arena publication.

Sue has become known for her work on tidal sea pools, an ongoing project in the UK and Australia where her elder daughter lives.

Sue is a regular contributor to The Photographic Angle exhibitions.
Competition Archive
---
The Photographic Angle (TPA) is a company limited by guarantee, registered with Companies House in London (number 07063537) and is a charity registered with the Charity Commission for England and Wales (number 1135750). TPA advances education for the public benefit, in particular in the art and science of photography and its theory and practice, partly by holding exhibitions of photography freely accessible to the public. .
© 2009 - 2017 TPA All Rights Reserved - Links - T & C - Disclaimer - Webdesign by Refresh Creations Ltd
[Return to Page Top]