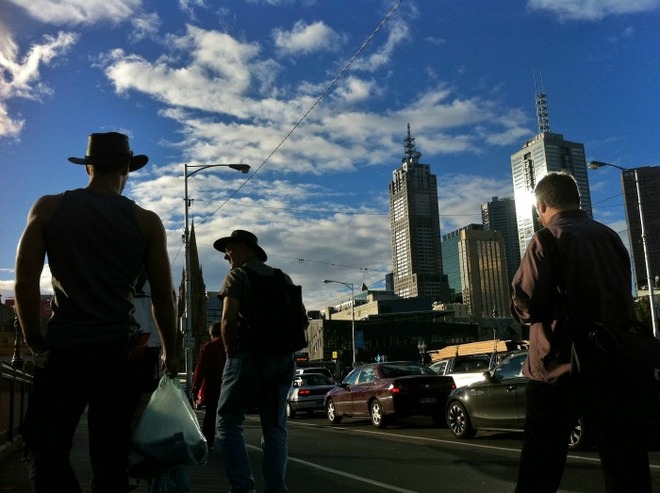 Princes Bridge, Melbourne | Image by Misho Baranovic
For this post we have asked five members of the international photographic collective, the Mobile Photo Group to share with us why they use mobile devices as part of their photographic process.
But first, a little bit of background about the group. The Mobile Photo Group was formed in mid-2011 and currently has 13 members from America, Europe, Asia and Oceania. The group is dedicated to promoting their work and presenting mobile photography as an important and evolving form of photography. Made up of documentarists, street photographers, fashion photographers, portrait photographers, photojournalists, story tellers, writers, poets and artists, MPG is exploring the potential of connected, social photography.
…