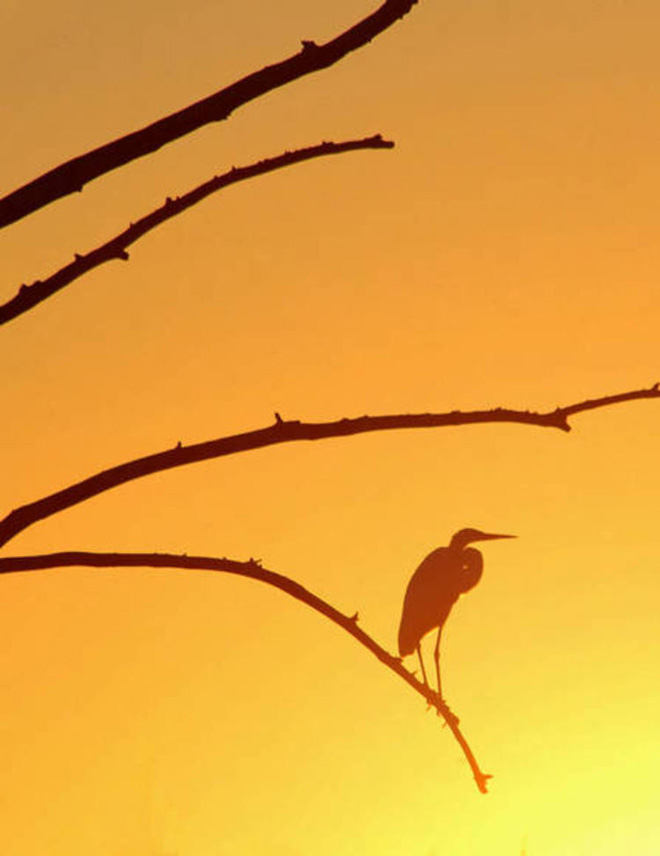 1st Place 'Egret Silhouette' Lana Gramlich
In February we launched Serenity, one of our photographic competitions, and we are happy to report that by the time the competition closed we had received just over 370 entries from all over the world. The theme of the competition, chosen by our curator Bryony, encouraged photographers to submit a range of images that depicted serenity in an environmental capacity. The images that we received ranged from pictures of landscapes, monuments, people, birds and everything in between and the standard of the work submitted was particularly high.
First place goes to Lana Gramlich from Abita Springs in the USA, who submitted a photograph entitled Egret Silhouette. Lana wins a year's subscription to Amateur Photographer magazine, the world's oldest consumer weekly photographic magazine, first hitting the newsstands in 1884. All of us here at TPA would like to offer Lana our sincerest congratulations for fighting off stiff competition to reach the top spot.
…